CALL 855-969-4711 TODAY!
Luxury High-Rise Apartments
In Downtown Houston.
History
The Rice in downtown Houston is one of the most iconic structures in the Bayou City. It's undergone numerous changes over its 104-year history and has stood firm as the area surrounding it has evolved.
1837-1839
Served as the Capitol of the Republic of Texas before it moved to Austin.
1881
A new five-story Victorian hotel was built known as the Capitol Hotel.
1883
Rice University sold the building to Jesse Jones who leveled it and constructed a 17-story building shaped like a C.
1913
The Rice Hotel opened its doors.
1925
A new wing was added to the hotel increasing the number of rooms to over 1,000 and creating the current E-shaped configuration.
1977
New stringent fire codes caused it to be declared unsafe. It was closed by court order and remained vacant for 20 years.
1978
Entered the National Register of Historic Places
1997
Was converted into 312 apartments by developer Randall Davis and Atlanta-based Post Properties.
1998
Is re-opened as Post Rice Lofts.
2014
Was sold to Crow Holdings Capital Partners of Dallas who began renovations. Renamed to The Rice.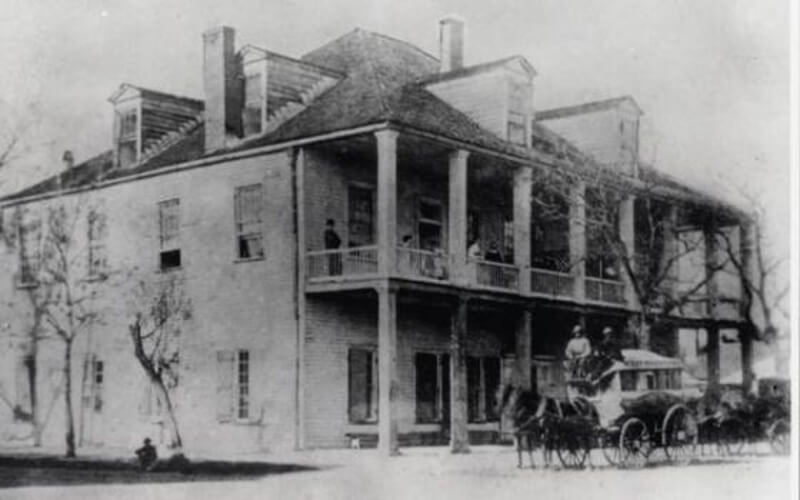 November 22, 1963
The day before the President's assassination, the Kennedy party stopped at The Rice Hotel. Knowing JFK's preference for a stiff-backed rocking chair, the hotel manager had one installed in the President's Suite. Today we have a plaque dedicated at the Kennedy Suite.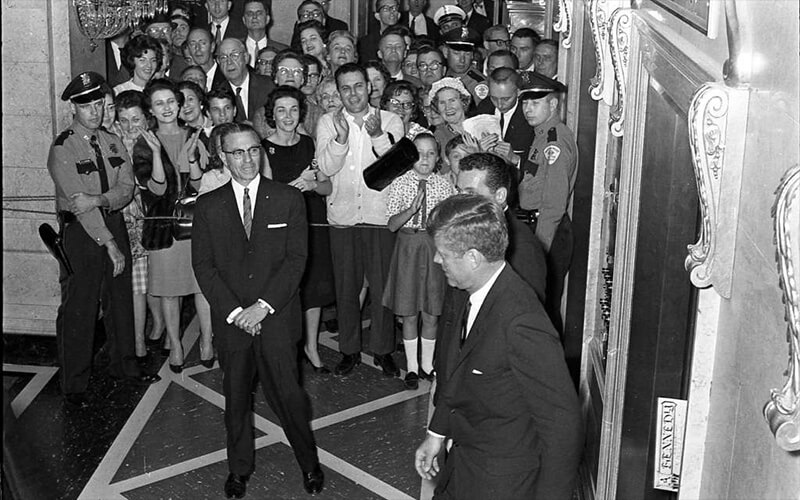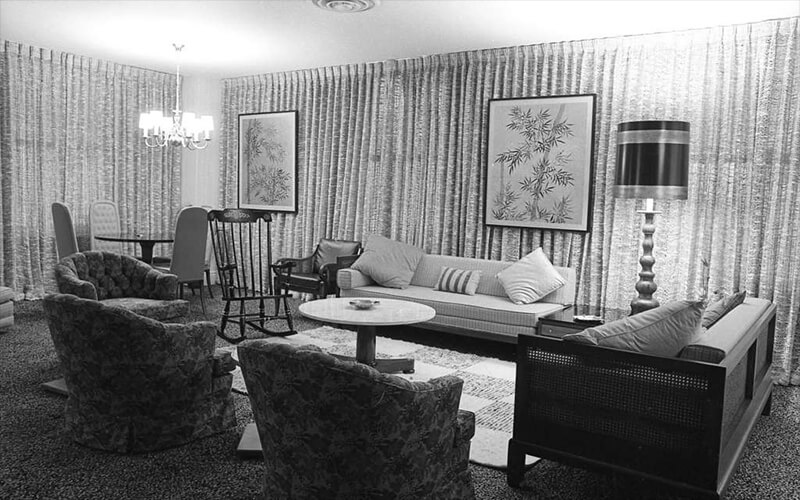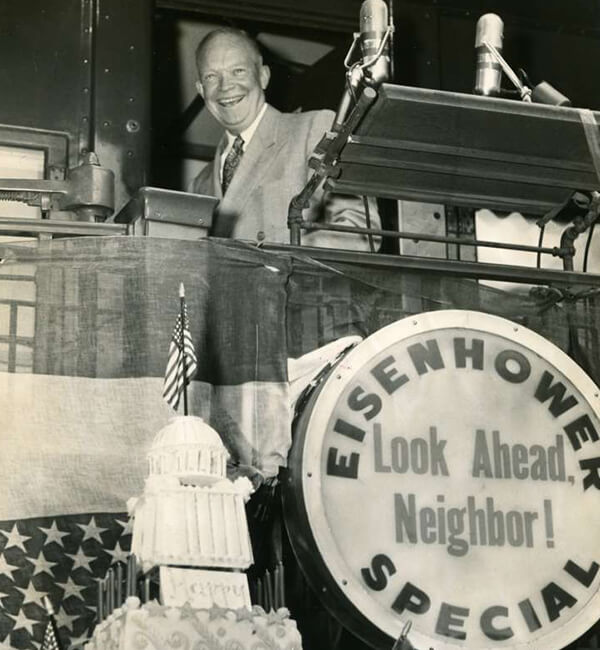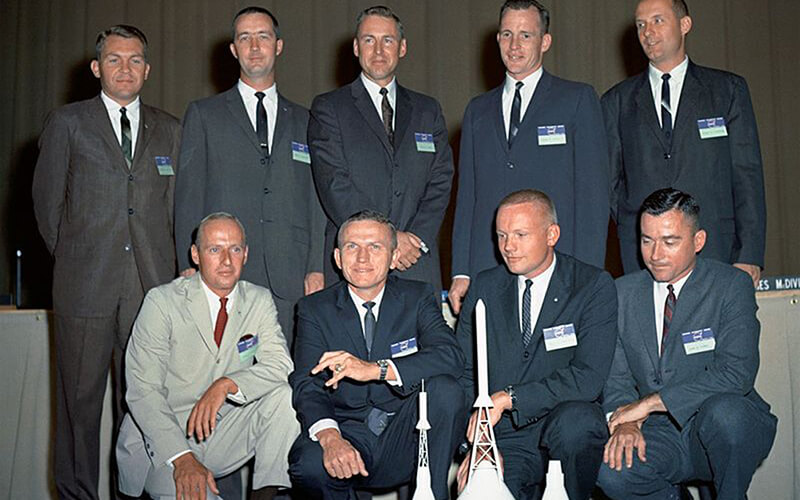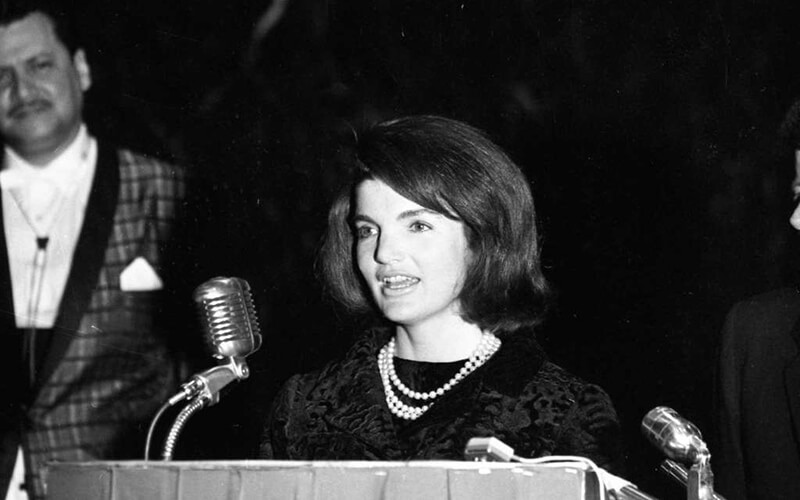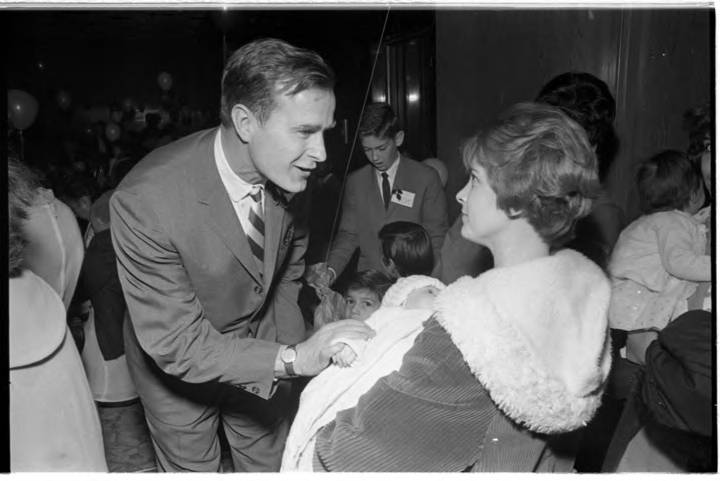 Crystal Ballroom
The Crystal Ballroom is 7,000 square-foot completely restored with details including the woodwork, cast plaster ornamentation and original oil murals. More than $1 million was spent on the renovation of this room which is available to residents and outside guests for special events.

Over the following decades the building and The Crystal Ballroom played a part in many important Houston events. Hosting a multitude of famous people including six Presidents: Benjamin Harrison, William Howard Taft, Franklin D. and Eleanor Roosevelt, Dwight D. and Mamie Eisenhower, and John and Jacqueline Kennedy.

Other celebrities that visited included Perry Como, Tommy Dorsey, Clark Gable, Mick Jagger, Liberace, Groucho Marx, Shirley Temple, Will Rogers, and Laurence Welk.
1928
Democratic Convention bunked at the Hotel and partied at night on the roof.
1940
It became one of the first hotels in town to tout fluorescent lighting and plastic upholstery.
1962
NASA's Astronaut Group 2 had its first meeting inside the hotel to plan the next decade of space travel among that group was Neil Armstrong, Jim Lovell, and Pete Conrad.
1963
Jacqueline Kennedy, as First Lady, gave her only political speech to the Texas LULAC representatives in The Crystal Ballroom.
1967
George HW Bush hosts an event for Vietnam servicemen at The Crystal Ballroom.